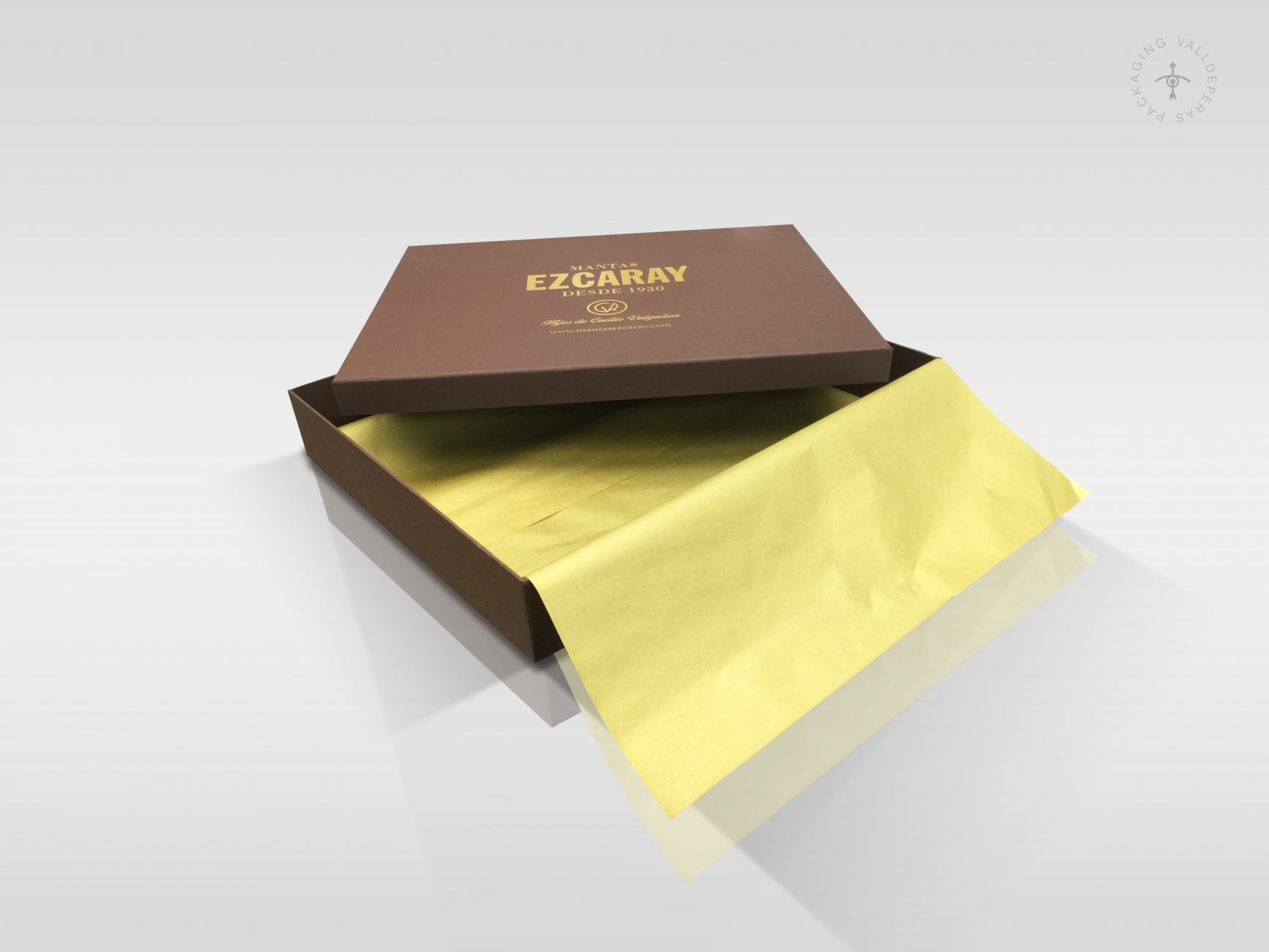 If you want to impress someone with our blankets and accessories, we present you with the perfect item to do just that. Our gift boxes are the perfect complement to ensure that your gifts are received with wonder and delight.
Every detail of our boxes has been carefully designed to ensure that your order arrives in perfect condition to the final receiver, leaving them absolutely mesmerized.
These boxes are made from compact rigid cardboard, lined with tinted brown fiber paper, and feature the luxurious Mantas Ezcaray logo stamped in gold, adding a touch of sophistication. To make the experience of opening the box even more special, we have included gold-colored tissue paper inside, which delicately wraps the product.
In addition, we have added a beautiful gold ribbon to wrap around the box, providing a final touch of elegance.
We have two sizes:
Large box: 55 x 37 x 16 cm – 20€
Small box: 40,5 x 32,5 x 4 cm – 15€